The 16th SPR Advanced Symposium on Pediatric Cardiovascular Imaging On-Demand 2021
The 16th SPR Advanced Symposium on Pediatric Cardiovascular Imaging (On-Demand)
Learning Objectives
After completing this activity, the participant should be better able to:
1. Discuss the latest information on artificial intelligence in pediatric cardiovascular MRI.
2. Review MR complications seen following pediatric heart transplant.
3. Outline the latest techniques in 4D flow MRI, myocardial mapping and pediatric cardiovascular research.
4. Describe the approaches to imaging of tetralogy of Fallot.
Program :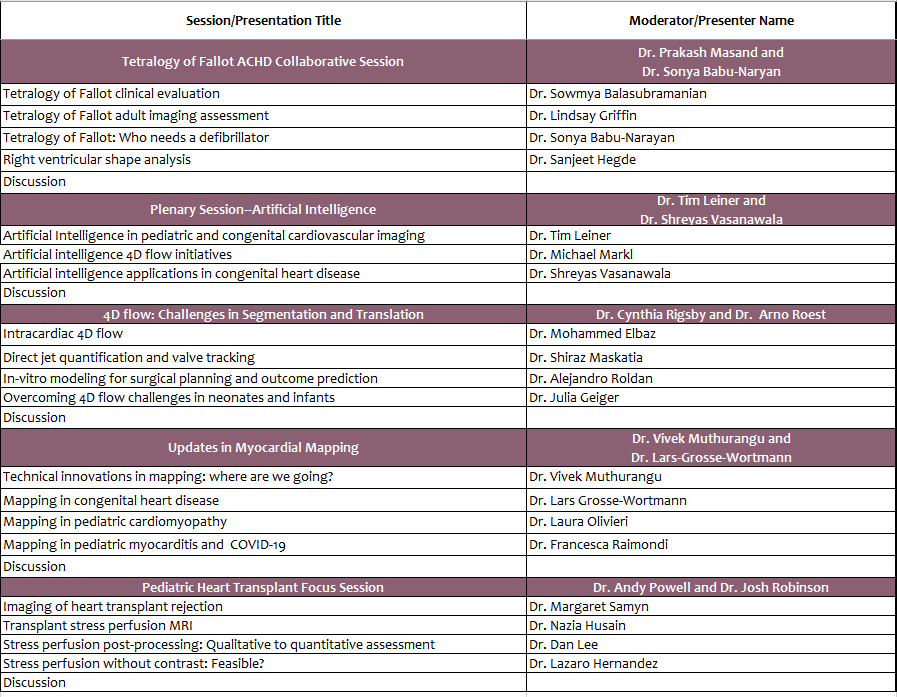 CME Release Date: August 30. 2021 
Expiration Date: August 29, 2024